Hey, this is Zia! I'm sixteen and would love to make new friends here!
Please leave my lifetime votes even. Thank you!
17.18.01 - just wanted to greet everyone a happy new year! + gave out votes after a very long time, sorry :( definitely recommend weightlifting fairy kim bok joo to those k-drama addicts out there!
16.11.02 - heeeyy been away for so long (2 years) and i decided to pay a short visit haha i missed playing tbh hope you guys are having fun here and in your real lives :)

Thanks so much to Arlekinlain for making me a Surprise for joining her Zodiac Contest

Thank you so much to Arlekinlain for this amazing photo of me in joining her October Halloween Contest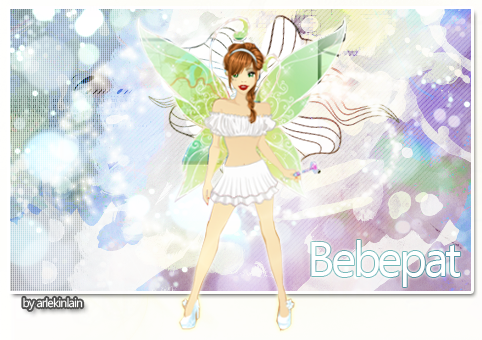 Thanks to Arlekinlain for giving me this 3 tremendous gifts for winning my alt.(bhebhetrisz) in her Chinese Zodiac Contest



Thanks to Princessserenity for giving me this prize in winning my alt.(princess-blair) in her Scavenger Hunt for Princess Academy
Thanks to Joanna20 for giving me this extravagant prize in obtaining 3rd place in her Little Miss Sunshine Contest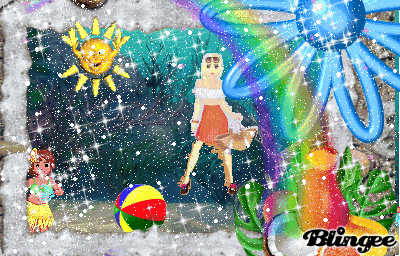 Thanks to Kaybcr for giving me this certificate for participating in her Hip Hop fashion Contest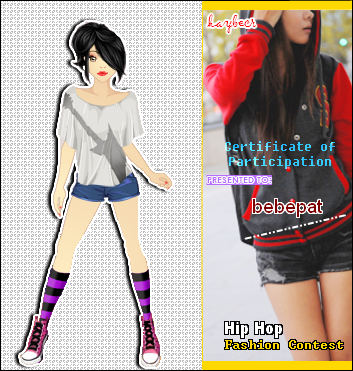 Thanks to Yoana17 for giving me an editted photo for participating in her Fall Contest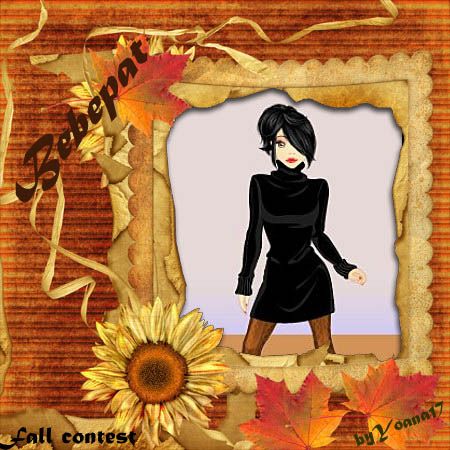 Thanks to Kaybcr for giving my doll (princess-eposa) this certificate of participation in her Floral Fashion Contest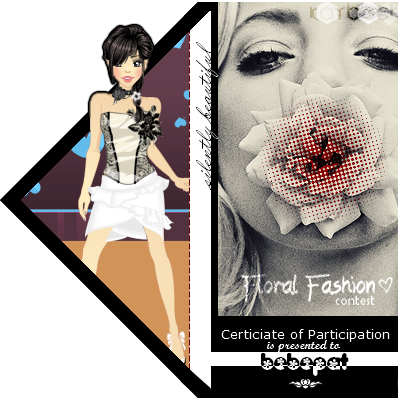 Thank you Kimaly for giving me this certificate of participation and 3rd place in your Art contest a chef doll and an editted photo of Seohyun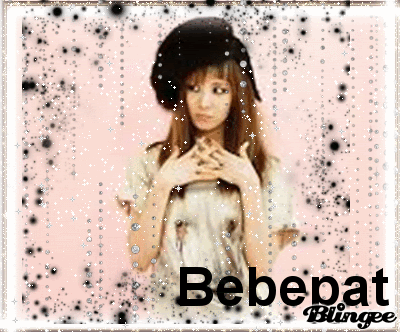 This editted photo is from Kieramsmileys for participating and being 3rd place in her Winter Talents Contest in Short Story Category
Many thanks to Xyratha for the Flowers for her New Year Card Contest
Thanks to Saffirelle for letting me be the winner in the category Coloring of her Christmas Contest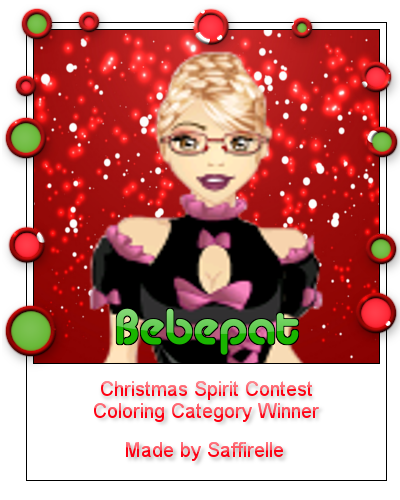 Darkelfqueen made this for me for joining the Help the Easter Bunny Contest of the Lovely Insider Magazine


Thank you so much to Anyamalfoy for surprising me with this unexpected gift
Thank you so much to Arlekinlain for giving me this shirt for greeting Sarah a Happy Birthday

Thank you very much to Willowskye for giving me the bunny alike white stuff toy and for giving angelia a chef doll
Thanks to Daisydill for giving me this snowman

Tnx for giving me this kitten Eliisa
Secret Santa Gift From Rukia131 Tnx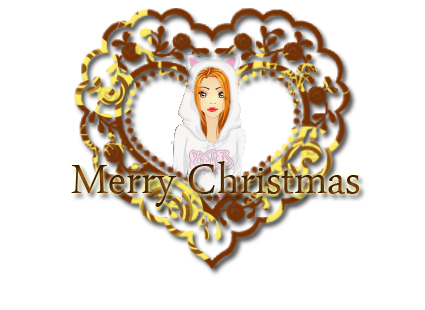 A gift from Melody1231

From Ca ssiegel for being her 100th Voter

Unexpected St. Patrick's Day gift from Eternalsnow
Thank you for the purple St. Patrick's Day headband faechild86
Thank you Arlekinlain for the lovely pink skirt
A big thanks to Grotesque for the yummy 'I heart mum' cupcakes, silver accessory model and for the Christmas bear

Thank you iklovech for the cute green and white (?) wig
Thank you a bunch to those that are not (yet) mentioned here but gave me amazing gifts (wigs, etc.)!
~None~
Voting List:
~Anyamalfoy
~Jennymanson
~Ryllme
~Sierradane
~Fairykisses
~Angelfire
~Arlekinlain
~Ramonna
~Xgegex0925
Note: I vote everyday but I can't promise you that and sometimes I do silent votes so please do check your last 100... =))) If the dollz above stop voting me without any reason(s), I'll stop voting them as well...

Random Stuffs:
PAMAGORU Flag for Queen of the Castle Contest
Kawaii Stamps made by Zoey900
Zarinen's Doll Drawing of Me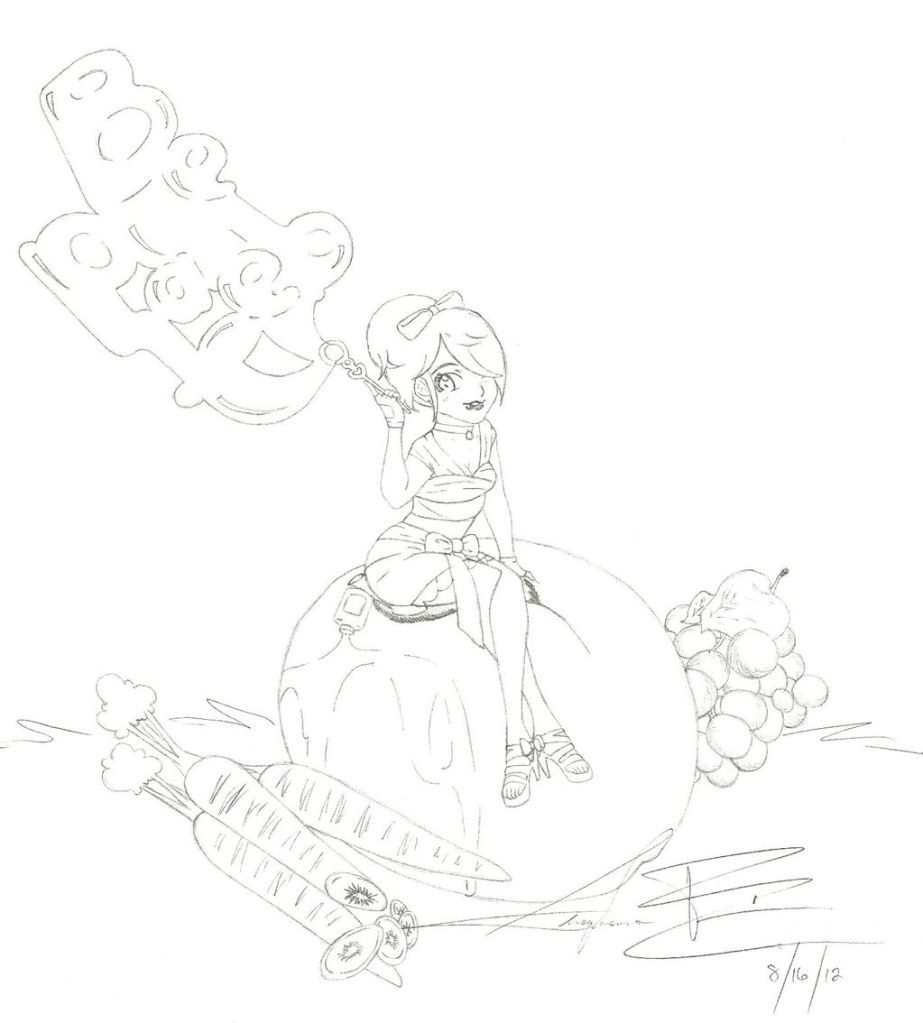 Kadestry's Doll Chibi of Me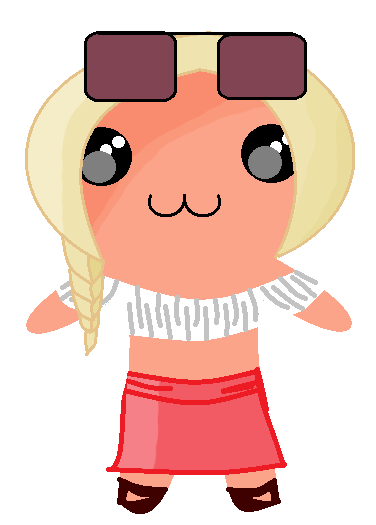 Kawaii Fruits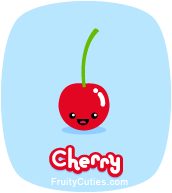 KPOP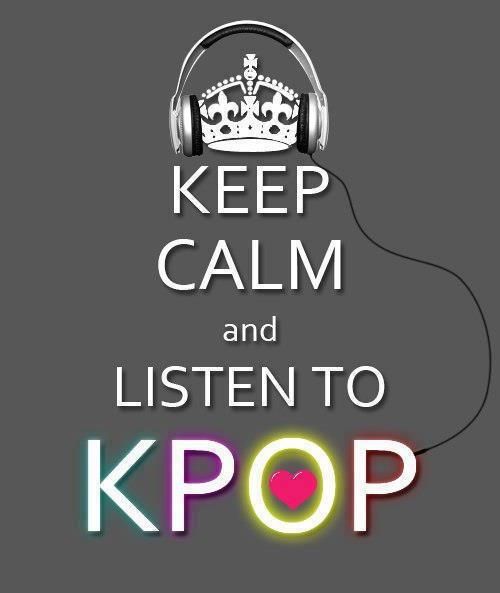 Angelfire's Doll Chibi of Me
Chocolate Mousse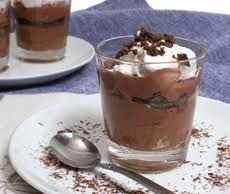 Chef Themed Loft
Lovely Insider-Can you draw this? Entry
Cupcake Land Banner

Cybernetic Nation Membership Card of Mine
Lilo Themed Outfit
2014 votes for the year 2014!!
Signature- height-150--length-500
Avatar-100x100
Stamp-99x56
Card-300x150
Parts-height-75--width-387

Started- 10/29/12
Loft Under Construction
WIA Under Construction