---
---
I hate the feeling when you know you're going to cry. Your lips quiver, your heart pounds, your eyes sting. Your face clenches up, and then the tears start to fall. You can't stop them, no matter how hard you try. And it's not little tears that slide down your cheeks, it's big tears that make your eyes red and puffy, your face tear-stained and your body heave. You can't stop the tears, and as you lie on your bed alone, you think of what could you have possibly done to stop the pain. Stop the suffering. Stop this, stop what you're going through. But there's nothing you can do, nothing anyone can say. It's the kind of tears and pain that need to be cried out, not talked out. And you know that you're hurting people you love, but you can't help it. And sometimes, you just don't care.
You don't know me or what ive been trough so don't judge me.

Im the nerdy girl that sits in the corner with her few friends that has left and gets good grade. Im the girl that smiles through the pain of her everday life just because she dosnt want anybody to worry about her or for her pain to make other people sad. Im the girl that fall inlove to quickly and has her heart broken to many times because of it. Im the girl that isnt obbsesed with texting or shopping or justin beiber or anything like that.Im the girl that everybody treats her like shes suppose to be perfect and she tries to hard to try to be perfect for everybody because shes afraid to let them down. Im the girl thats afraid to take home anything bellow a b at school because i know that i will get in trouble for it. Im the girl that gets screamed at for everything she dose because she dosnt do it "the right way". Im the girl that gets told shes ugly and fat and stupid way too much by her family even. Im the girl that hates her step dad. Im the girl that gets ignored and had to learn to take care of herself. Im the girl that knows shes not pretty and never will be and yet i wish everyday for one guy to prove to me diffrently. Im the girl that prays for one guy to come along and prove that all guys arnt the excat same, compleat a$$es. Im me and thats all i can ever be.
♥
Im Sharaya pronouced excatly how its spelt (sha-ray-a) Michelle Smalley. My life sucks. Im slowly losing my friends one by one, im in love with a guy that could give a *** less about me but thats what always happens with me. Ive never had a boyfriend in real life. Im concidered a nerd at my school because i get A's and B's.
I love to read and write. I also love poetry =). Im normally a pretty loving person i care about people.I have been known to snap on people somtimes and if i do im terribly sorry most of the time i dont even reliz im doing it.
I love animals, i have three dogs a 10 month old black lab named buddy and a 7 month old yellow lab named daisy i have a

11 year old sheltie named shila (r.i.p)

and a 2 year old kitten named paws also <3.
I dont date people i just meet. I do have one ahmazing person in my life elizabeth
Ive basicly given up on love though. Ive had my heart broken too many times to count. Everybody throws my heart around like its nothing, i fall to easily for people i geuss thats why ive been hurt so much. If i tell you i love you then i mean it. Please dont come into my life if you only intend on hurting me, i get hurt enough in real life i dont need to get hurt even more on here. .

I know im not pretty or skinny or perfect but i never will be and im perfectly fine with that. I have brown hair and "mood eyes" (look it up) and i love my eyes =). People say i have a great personality though. If your gonna say im ugly or fat then keep it to yourself because i already know and i get told it enough by my parents and step dad and basicly everybody else in my life.The colors im typing in are some of my favorit colors. I was born in october, October 4th to be excat so tell me happy birthday then and make my day =). I love stormy days they make me feel alive <33. . I dont know what else to write so talk to me? If you actually read all that then i thank you =)

♥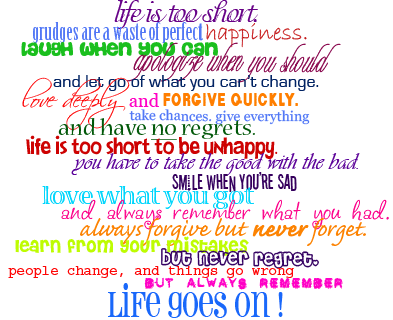 ---
My ugly face
---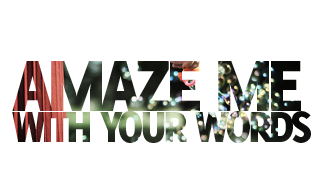 ---
---
---

Elizabeth my beautiful princess <33 she helps me with so much in my life shes incredably beautiful <3 i dont know how i got so lucky to have her but im glad i did shes amazing<3 I dont know what id do without you baby you mean the world to me. Please dont do anything stupid to yourself id be lost if somthing bad happend to you. i love you forever, till the sun dies out, till all the flowers die, till every star in the night sky burns up <3