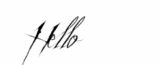 Call me The Jo, or Plum... I'm a lazy 13 year old who likes to write. I'm a Christian, and proud of it. I feel very strongly about the Oxford Comma. What can I say? (Watch me go and be a hypocrite!)
I'm a die-hard shipper of Enjonine, Rose/The Doctor, Donna/Ian (uwhh... sad,) and Dramione.
I love Les Misérables. Everything about it- the book, the movie, the musical, the music, the lyrics, the characters, the shippings. I hate when people bash the movie or the Original London Cast-or any of the versions, for that matter. People seem to get this perfect version of Les Mis in their heads and refuse to accept any other
versions. No. That's not how it works. There is something astounding and perfect in every single version, if you could only get past your own prejudice. Whew. Rant over.
---
Let me share some beautifulness with you. Go!
Hey, you got to the end! You're amazing! *one-handed applause* (Or you skipped all that ***, which is understandable...) If you share my feelings in anything, or just plain want to talk, I'm all open. ;D Oh and I have a fanfiction account. Read my Les Mis ***? I pretty much just copied my whole profile from there, anyway. It's here.