for stopping by~! : ) Life has gotten a little hectic for me again so please be patient with me. We have found a house, and we have named it "Our Happy House". If all goes well we'll be in it by mid July~! I started packing yesterday. Voting will be sporadic, but I'll do my best~!! Cook iesez
Life has just gotten crazier. I'm sorry for all the missed votes~! : (
FYI: The closer it gets to the time of my moving to my new home, I'll miss a lot of days. I'm apologizing ahead of time~! I know you understand~! Votes and warm hugz from Cook iesez~!
I play with scissors for the shear fun of it~! +2 votes and warm hugz from Cook iesez~! : )
~ Authentic Amish Refrigerator Pickles~
~Ready to eat in 24 hrs~
6 c cu***bers, sliced
1 c green pepper, sliced
1 c onion, sliced
Liquid:
1 c cider vinegar
2 c white sugar
1 tsp celelry seed
2 Tbsp salt
Slice the veggies into 2 quart jars, I like to make layers of them: you can leave out the onions and peppers, if you want, but they are so good!~Mix your other ingredients in a large measuring cup, stir well. The sugar will not be dissolved yet~Pour over sliced vegetables, evenly in each jar~You will finish filling the jars with cold tap water~I shake the jar a few times during the 24 hrs to mix~No need to cook it~ Ready to eat in 24 hours. Taste best if eaten within a week or two~but I like to add tomato wedges or slices to this liquid for overnight, when it is close to empty of veggies~Use the next day~Unbelievable with sandwiches~
---
Be still for a while and praise God for his favor, His grace and His Awesomeness. God is able to do the impossible and is always near. He loves us unconditionally~! Esther 4:13
Made for me by Bianca96~! : )

---
In Memory
October 11, 2012

He said he would be gone when the leaves started to fall. He pa s s ed away on the same day my sister, Cindy, pas sed away on in 1954. I will miss you Daddy~! All my love, Becky
My Dollz that help me vote: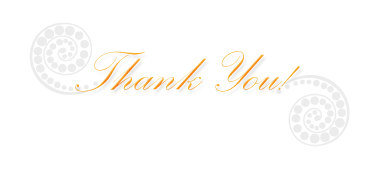 I am going to start thanking for gifts differently. I hope you don't mind, but the way I've been doing it is getting too big~! Thank you divas for all the lovely gifts~!
Made for me by lilysummers~! Thank you so much~! 2/16/14
THIS ONE IS FOR C O O K I E Z! :D My ice cream buddy :P By Flyingpetals~!

Made for me by Jenzg11~! Thank you so much~!!
Thank you Alicia "Arlekinlain" for this beautiful snow globe and your friendship!
Thank you to everyone for all the wonderful gifts~! (Joyceeileen, Ramonna, Sylvanrain, Arlekinlain, Admanthe, Torchwood, Faechild86, Cajunmoon, Zarinen, Juri, Lilysummers, Blacksatomi, Csgardener, Cyberdoll96, Snortmort, Historygeek, Sierradane, Izabest, Danutzik65, Tahlenwing, Kiya1990, Akikodna, Hollystarr99, Kimaly, Saioko, Dowii, EstherWalton, Anyamalfoy, Melody1231, Nicole194, Goldenlightt, Yuuki07, Sorasmile, Chrystaleen and, ClaudiaFaith~!)