Pictures♥
So like hey foxy lady Alexis so like call me sometime. @_@
I have dirty thoughts about you Alexis.
When I hear someone say this "the best solution to your pain is kill yourself" is like telling someone to give up on their dreams, you just don't tell someone to kill themselves. Thats wrong and those people are sick and need help,and just because someone is depressed or cutting doesn't mean they want to end their lives, that just means they having a terrible time and they relief themselves thro...
ugh cutting, depression is no ones fault is a health problem so people shouldn't tell someone to stop being depressed because they can't its not something they choose to do it just happens. As for cutting its hard to stop, I know because I've been there too,but it isn't impossible, it just takes time and patience and with the right people by your side to help you through it your life will get better ♥ I know this might sound kind of corny but it comes from the bottom of my heart and you guys are like family to me c: don't ever forget that.

Why is suicide so funny to other people I mean really...Think about it this way if you think its so ***ing funny and you tell someone to commit suicide everyday then how would you feel if someone close to you commited suicide...It sucks and its not funny it can *** someone up bad emotionally and well of course physically... Its a tragic that people don't care about... This is why the world is like it is today..
Important people♥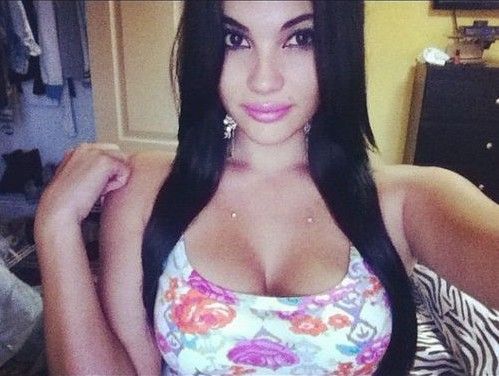 This is Sottyana. Can call her Sotty. <3 Aka pokemon. She calls my donkeykong. We got the names from playing this game. X) Lol. She is beautiful. If you think she's ugly then your eyes are bad at seeing. -_-An inspiration to me. She is my rolemodel. I have never been needed by somebody before. I'm very close to her. She understands me. We been through alot of the same things, so she gets me. If you hurt her. I will kill you. >:) We both know pain and we both love each other very much. <3
HATE YOU HATE YOU HATE YOU HATE YOU!!! JEREMY IS MY GAY LOVAAAR. This kid is cool Cartsizzles. He's my kiittybabyboobookitty. <3 :) We have our song. It's called make dat a.ss jump. It reminds me of him and me. :"D http://www.youtube.com/watch?v=y8K4ErIuCLYI OWN HIS FACE.I love him a lot. I am his Lesbolovaaa. I tell him everything. He is here for me. He stays even tho he wants to quit but stays just for me. He understands me and always listens. He has the same thing I have which most people wouldn't understand. I mean he said something and I was like wow I'n not the only one. :o Lol, anyways I love him so much. When other people where rude he wasn't. <3 I love him he's the best. I'm here for him as he is for me/And I'm his favorite and he can't say no to me he luffs me to much. :3 See he's there for me no matter what. <3 He is just unf perfect. I am now offically mommy kitty of Eris.<3
I wish my best friend
Carsten liked blue cheese so like no effing tuna for his p.ussy a.ss. Anyways he's like my best friend of all time. He's number 1. He's my ultimite best friend forever. I don't know what I would do without him. I would just sit in a corner and cry CRY for the rest of my life if we wheren't friends. I would be sitting down in a corner eating li
ma beans. I can be a real weirdo and we can be like dafuuuq togetha. It's always a good time. I tell him everything and he never judges me. He's been here for me ALWAYS. He's the one friend I know that actually learned how to deal with me haha. He puts up with my bull*** lol. He's amazing, and gorgeaus. He's like my effing unf. He's perfect. Okay he's only MINE. If you even dare try to steal him away I will make your life a living hell. HE'S MY BEST FRIEND SO DON'T TOUCH HIM. He's beautiful, handsome and gorgouse. Lol. He knows me the most liek for real braaahhooo. I remember like everything. I know a lot about him. I know his birthday and that's good enough. Jk I know more. lol. I wish my kitty the best in life. I only trust him and a few other people. He's real and not a fake. I am glad we started talking. I remember when he use to delete me and I would get really mad. Well I guess he decided he's stuck with me anyways so might as well make a friendship. i actually used to try to avoid him but now look at us. There's an US now. <3 I always get jelly when others try to flirt with him. I keep all his messages to. I love to stalk him daily. I may be obbsessed but I can't help he got reeeeses in his heart of gold. He's so awkward and it's really cute. c: Hurt him I'll make your death slow and painful haha. If you even try to take him away from me I swear to the hells and heavens I will make you pay for the rest of your cheese greeen beans got that? Okay good. I replace all them with a heart beat cause we are bffs. When it comes to him you betta bet your a.ss I got his back. Me and him togetha fighting this battle. haha. I'll tell him anything. I am actually being serious sometimes I say too much. o.o I'm his favorite bunny of all. <333 I wish to be single together with him in our secret hide out with tons of cats. He totally gets me. He understands me like the most or at least acts like it anyway. XD he knows how I feel. He never fails to put a smile on my face. I could just DIE DIE I say if he left me. He's like a part of who I am. We are alike in ways. We have things in common and it's really easy to talk to him. I finally got my bestfriend. He keeps me living. Stay strong for momma kitty, Eris is gonna be a star for us. There's not one thing I hold back from him. Whenever he's sad I'm sad. Whenever he's happy I'm happy. I hate it when he's sad cause it effect me. .-. He effing ruined my cupcake flow. >;o If you ever say I won't be your bunny then those fingers will go chop chop chop. Lol I actually wish he would start liking blue cheese but he doesn't. >.> Meowwwoowww atcha boy love you kittybooboo. Anyways I'll love him forevaaa. Haha. Kitty + and Bunny = perfection
.
Song I wrote for him)And if your heart is broken I will give half of mine to yours. And I'll write love on your arms. These scars will say hope instead of fear. And I'll climb mountains just for you. If the roses have thorns we'll still smell there sweet aroma. And if you fall I'll catch you. Spread my wings and help you fly and get your own someday. And we will fight this together. We will live on forever being young. Being one one heart. If you cry I'll cry. If you smile I'll smile. And pieces if shattered heart is everywhere and I'll give those pieces to you. One word and just doesn't seem like it's enough but I love you. And if your heart is broken I'll give half of mine to yours. I'll write love on your arms. These scars will say hope instead of fear. I'll wipe away every tear. Show you true beauty that only comes within. It's all out of fear. I'll be there. I'm not going anywhere. We will fight this together. Soldiers of love. Imagine life of never ending happiness.
I feel peace within me just with you. And I feel less hopelessness just knowing you. Saying your name it's written on my own heart. I'll write love your arms. It will say hope instead of fear. I'll give half my heart to yours. Someday we will not always feel this pain. You belong here I always have a place for you in my heart. It's all out of fear. Im just as scared as you. And I will love you even in death. I will climb your walls. Never be alone got a friend to call your own. And this will last forever it will last more then love it's self. I'll write love on your arms. Give half of my heart to make yours whole. I feel peace when your with me. ♥(Dedicated to Carsten Aka CaRstakittywow) I OWN HIS FACE BTW <33
Happy Birthday to my Kittybabyboobookitty. <3
Song: To good enough.
You are everything I ever want to be. You are everything I ever wanted. One of the strongest I ever known. I let you capture my heart. You are and always will be everything I will ever need. It doesn't matter about the others cause we are both part of the same sickness. I tried to let you go, but I don't want to. It's scary you are to good enough for me. I don't think I will ever be ableto find the words to say more than just I love you. One thing I do know is that you are perfect. I can't let you go. It's hard to express your amazingness. You are whatever God says you are. What I think is just the truth, You are to good enough for me. When I close my eyes you are the first thing I see. All I have to do is imagine you and I become better. I can't, will never, and don't want to let you go cause you are perfect to me. Just looking into your eyes makes me want to love you even more. Whenever you're alone we're never apart. Maybe in distance but never in heart. Even when you're not physically here you still are cause you have a special place in my heart. You are completely everything. You are simply you and you are beautiful. I don't know if you will ever believe me but you are my bestfriend till the end. No one can and ever will replece you. You can't be replaced. No one compares or even comes close to you. You are to good enough for me. You make me what I want to be. You make me smile you're a natural. If you can't let go of your painful past just picture me and let that calm you. Even though I don't know if I will ever be able to stop hurting you keep me living. I do know you're the reason on why I am still here. As long as I know you I won't give up on you. I can't give up on you. Can't give up on us. There could have been something better or worst but I don't care you're all I ever want. Apart but never in heart. Youc an't be replaced. Even if there's something better I don't care you are the only thing I will ever need. It doesn't matter if you're happy or sad all I know is that this love is true. They call this a game I call this a war. We are the soldiers have no fear cause Christ will help us though. We all come from the same sin. You are to good enough for me. You are everything that was ever meant to be. I could go on but the more I do the more difficult it becomes. If you believe the truth or not you are perfect. I will never give up on you. Memories fade but you never will. They call this a suicide but we are part of the same sin. I will fight for and with you I will be your guard. When you're all better I want to keep you alive. There's no trying you're in my heart. I kept and will keep my promise. If you ever start hurting, can't let go of the pain just picture me. Just know this even if the battle ends this love will never will. If you feel fosaken just reach out for my hand. Just remember that God still remembers you. We will win this war. In the end you're okay. I'm glad there's an us.If you give up now I'll just hate myself. If you can't believe in yourself than do it for us. You are everything what God says you are. The reason I stay is because I have you. I may have to fight these demons but you make me put down the knife. You might feel like you have to fight this alone but you're never on your own. It doesn't matter if you change you're still in my heart. You are to good enough for me. You keep me alive. (I'll go to hell with or for you if that's what it takes.)
1.
Carsten stares at me in amazement daily.
2.No pretty girls are allowed to talk to Carsten. If you are pretty you are not allowed to.
3.No one is allowed to give Carsten a hug unless it's on a Friday once a month.
4.Do not touch Carsten's hair.
5.Carsten is only allowed to compliment someone once a year.
6.You must be in arm length when sitting next to Carsten.
7.You may give Carsten an air hug once a week.
8.Unless you are me, only ugly people may talk to Carsten.
9.You may not look into Carsten's eyes in amazement after 2 minutes.
10.Being close to Carsten's face is not allowed.
11.Carsten only adores and admires me only.
12.If you are able to smell Carsten than you need to back up.
13.Carsten only has me as a favorite.
14.Carsten must cook for me.
15.Do not sit on his lap.
16.Carsten only prefers brunnets with beautiful curly hair.
17.Carsten only likes dark brown eyes that sparkle under the moonlight or whenever. (Like mine.)
18.Carsten only prefers tall girls that are a giantess that remind him of a goddess.
19.Carsten prefers only tan light dkinned girls that remind him of a beautiful carmel.
20.Carsten likes slim girls that remind him of a delicate g.l*** doll.
21.Carsten only loves virgo women.
22.Carsten only likes women with names that begin with the letter A only.
23.Carsten loves bunnies a lot.
Car
Friday once a month.
MY BEST FRIEND DON'T TOUCH.
Matthew
he died sadly. He will always be in our heart. <3 R.i.p
A song I wrote that is dedicated to my best friend Matthew James. R.I.P.) Song: Fallen angels rise everything happens for a reason. I still hear your whispers to me in my dreams. You are with me in spirit. Fallen angel where did you go? Perhaps you're where you belong. Tell me that you're alright, and I can live my life just fine. Knowing you're in heaven. Fallen angels rise. All have to go home again sometime. Breathing hello you're just sleeping. You're with me in spirit. In my heart your love is still growing inside of me it's bleeding that you are gone. Fallen angels go there path to a better world. Peaceful slumber I hope afterlife treats you right. Your image still lingers here you are beautiful. My fallen angel, that has risen again to proclaim his glory. Accept your reward in heaven. If only you knew the agony of our hearts. Just to know you're okay will make my day. Rest in peace but you will live your glory. Fallen angels rise, my tears
...
is all I can do to ease this pain. I can't let go when your amazingness still haunts me. Away I pray you're alright. Though you're buried I know you're just sleeping. Fallen angels have to go back home sometime. Rest your sweet head you are more than this world has ever given you. I love you and if only you knew that you're missed. You are remembered forever long living legend. Fallen angels rise, my dear sweet angel don't cry, we cry for you. Living in agony because I just do not know if you're alright. Sweet ghost come say you are better than ever. Fallen angels have to be where they belong though. May Christ have mercy on your soul. Your memories are with my mind forever. I just can't let go. My angel that has fallen and now has risen up above. I love you. I know you're just sleeping. You're heart is spiritually beating. I'll see you on the other side.. At heaven's gate I'll meet you there.
---
This
Awwa :
Okay This is Mikey!!

Mikey mouse cuteee. Ikr!! I always give him food! But he must be a good boy or no dinner!!! Now he's my good boy who always gets a treat for his best behavour. c:If he's bad then I get the belt and whip spank! >:c Don't be baddd chu or else no tweats!! He is so amazing and cool. :D I made it FaceBook official that he is my good boy. yup yup. I patt his head he likes it when I patt his head. :3 I lovers him a lot. <3 Love you. c: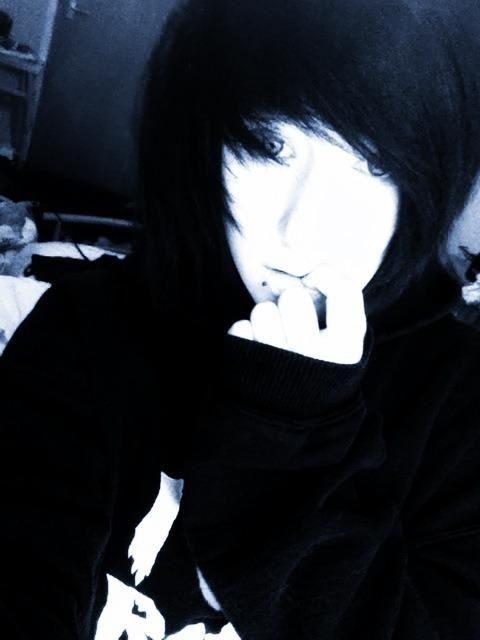 They say love is forever your forever is all that I need. <3 Words can't explain your beauty. You are stunning and beautiful. Such a gorgous face. <3 Keep smiling and keep your head up high! I can see peace in your eyes. <333 Omg! You are effing incredible. <3 You make happy when I talk to you. I feel I can actually tell you things. You always say the right things! :O Like when you made me feel better about Matt-R.I.P. Most guys are stupid.. >.> But you said well what I wanted to hear. <3 Oh and Miss.Orange needs to back off!!! Grrr. We started talking and we just clicked. Haha ya know. Like I known you forever. O.O You're not like other guys. c: Not even close to a jerk. I effing love you. <3 :) Danny s.exy sixx. rawr. ;)And you are so cute to. :O My new bestie is H.OT! HURRAY. :Dits okay not to be okay <

3S
ong I wrote for Danny smexy Sixx! :D Reflection deeper I don't know what makes you this way. But you gotta go deeper. Why do we all have to cry our life away? Looking at the reflection. Who is that? That is the person who went through beyond the stars. You gotta go deeper and believe. The reflection is still here made it this far….. Reflection go deeper. Finding yourself again. Don't want to lose
you. Don't want these memories of you to fade away. You gotta believe. Beyond the stars. In the mist of your life you will live beyond glory. Yes glory. Gotta try there's a more reason why to be you. You have to go deeper. I will look my whole life to find you. Don't lose who you are. Don't be afraid to be you. To be you. What must I give to you? What do I have to do? I will stay. I will pray. Reflection deeply I see you as you. Beautiful. Don't know why I am still doing this to myself. I'm sick to my stomach and it cuts deeply even more for you misery. Agony with you. Cause you don't wanna be you. But I love you for you. I will go over the mountain just to find you. I will cry a river to show the misery. There's sorrows in your eyes. Yes it shows. I want you to know. I can't live with
out you. Go deeper. Search don't ever start dying…….
Under co.
---
Hey, love! It's meee, Gemma~ WHOOO! I'm hacking you because I'm god*** cool. c: Hmm ... where do I start? You're the most awesomest person ever! And you've got great taste in music. c; You're super sweet and funny and you can always make me smile. We've only been talking for a while but it feels like I've known you for like forever! Giiirl, you're cray cray about tacos. xD It's okay, me too. You're just absolutely amazing and I love you<3 If you mess with her, I will attack you *rawr* I've got claws of dooom.I'M WARNING YOU. Anyways, I LOVE YOU<3
~Gemma (TheFallenAngel)


---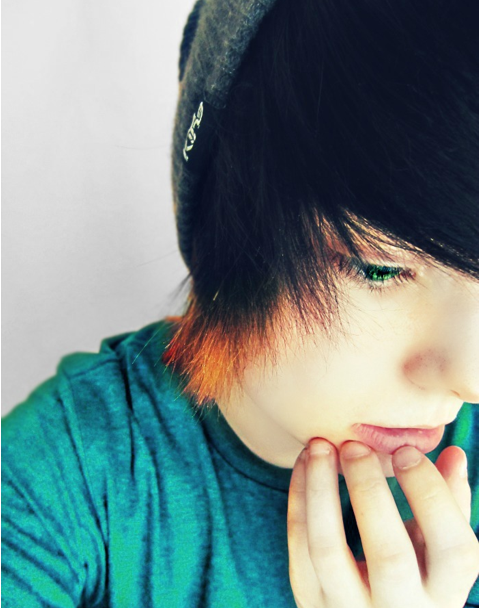 Wellppp, this is Dakotaaaaa, hacking you. :D Idk where to put this so just put it anywhere after I'm done with it, okay? :3 Yeahh, anyway. You're really so cool! And funnay and crazayy, and I likey. c8 'cause we so cool together. :D Heh. It's always fun talking to you. It always puts a smile on my face. xD So yerpppp. I guess I'll end it here. guises, this girl is like amazing, so, if you hurt her, I'll fly on my unicorn and kill you, RAWR. o-o yeah, be scared, i'm scary. ;D kkay, I'm done. Love youu~,
---
Heyyyy :3 Nikki is Hacking you <3 Just wanted to say Your Awesome And one of my bffs oh! :O And your SUPER PRETTY ;) SHARPIE BUDDIES 4 EVER <3 well i gtg More ff5 hehe Baiiiiiii<3
---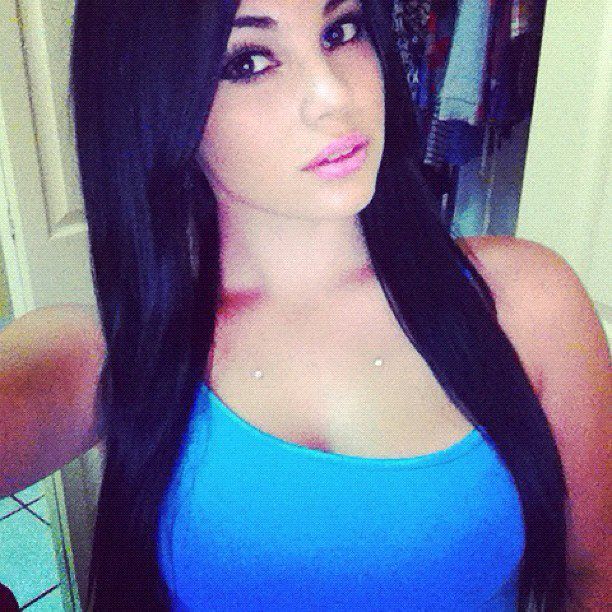 Ello :) it's me sotyanna or pokemon haha well you're just awesome even being a friend.;) It's on like donkey kong huh? haha yes I am a nerd so yeah >.< lol hehe but yesh monsters rule other than elmo <;D haha anyway your just beast and You're such an amazing person who I adorabe and you shouldn't take *** from other people be strong hun and im sure of things will getter better and besides you should be frwoing so turn that goreous smile upside down and make it a great day for you.Lots of love from me and i'll always be there for you when you need it xoxo from:sotyanna/pokemon♥
---
Hey girl :D it's A to the Y to the B to the R to the double E! All of you out there need to know how awesome this girl is. This girl, this girl, right here, is pure awesomeness! She's fun to talk to and has a great personality. If someone doesn't like you, they're stupid :) I always got your back and Im here for you when you need me. Im so glad we're friends and Im proud to call you my friend. Love you, girl
:)-
xpsushibox
SOOOO i'm the first hackk! :) This girl is freaking amazing. I luhhh herr! I suggest that if you want to start some *** with her, You're not going to wake up in the morning. Gurrr, you're so freaking awesome the dancing gummy bears are jealous. <3 Love, Xavier! <3
Well I actually am quite terrible at these things but you wanted me to do it anyways so, Alexisbunnycat c: I think you're quite the weirdo o.e But in a good way, I promise.c: You're just this ball of amazing-ness, I can honestly say You are one of my best friends. You're beautiful inside & out. Don't let anyone tell you any different, Okay? Good. And You know I'm always here for you, Alright? Iloveyouu.c: Byee. - Carstenxdead
---
Hala smexy. River here. I just wanted to be like, legit bad girl and light chor' page on fire with awesomeness, which I obtained from you. BTW. ;) Alexis. My strawberry snivvle nivvle. You're amazing, baby girl. Like. I've never known of a human specimen to be so ***ing funny. Like seriously. WHO IN THE WHOLE ENTIRE WORLD WOULD EVEN JUST START TALKING ABOUT RAMEN NOODLES AND HOUSE FIRES? Us, hun. Note the emphasis on the US. Yeah. Tisk Tisk, I'm not sharing. The person you're actually taken by is me. Because you're the hunky fireman to my fire. You're the noodles to my ramen. You're the stars to my American swagg... flag? SAME THING. I loooooooooove the good ol' days when we poked kids with our walkers when they came on our gr***, and when we blew up buildings. We were so EVIL <3 Hint: #Bad girls club. FOREVER AND EVER BRUH. We also make a killer fruit salad with our smexyness. Okily Dokily, YOU SAY YOLO, I SAY HOLO. BUT DON'T KEEP USING YOLO, BECAUSE THEN I WOULDN'T WANT TO NOLO (you.) I just made a song for you. Do you like it? Okay. LEAVING. Before I embarr*** myself even further. I love you, strawberry <3 ~ River (handsxlikexhouses)
___________________________________________

Well Heller there cutiefiddd lawl. Well, I guess I'm hacking you so let's get this on te road c: Gurl, you're fricken amazing, wonderful, silly, CRAZY, caring and so much more. Man, since day one when I started you've been there by my side and you had my back. You're one of my closest friends on here. So you're special Huh? Lol. We had some crazyyyy as.s days that you had to tell people at your school. But, In reality, they're just jealous little bi.tches that want attention. You know what I mean? If not, sowwerhhhh. AnyWhoLaHon. You were right about people nowa days. Horrible. Berrrh. Anyways, I'm so suckish at these I'm so sorry. OH, yeah almost forgot this. ALEXISSSS, you're bertiful, don't let anyone tell you different. Those jealous nigg.as can't suck a dogs co.ck and fu.ck themselves cause they're messing with the wrong girl. <3. LOL @ my pictureeeeeeeeeh. Anyways. I Lah Yu Alexis, (NH), Nevaa change iight? <3 Kay, if you couldn't guess who this waas. It's Chloe c; Lawl.Kay Byeee<3 - Chloerrrh. (sleepingxwithxstar)

Welpp...Guess who is finally hackingg youuu...
Adopto Mumma >.<
Remember Pretty Lil' Lady, when you have those little kidly winks and go on that silly show, I get half the cash! mmmkayy? Yeah.
Well you make me laugh like crazy, your super nice and random as fudge XD which is probably why I is fwends wit chuu. You make me laugh when I'm upset and you like "fangirling' over band members like meeeeehhh.
Uhmmm... Your music taste=Perfection. <3
Ohh.. & that thingo you stole awhile back. I WANT IT BACK >.< Okay?!? I Needs It Backkk!
Anyway.
Imma finish this. Soo I Laahhhrvithh youuu.
Byeee xo -Apryl (xbeautifulnightmarex)


hey, its Nikki <3 k lets see woman, you're hilarious..and you're always incredibly kind to me! Whenever Im upset you can always make me feel better (: we haven't necessary known eachother long but I'm pretty positive you were my first friend :3 you're gorgeous in your own way and dont you ever forget it! Thanks for being there for me Alexis, love you always girly! -nikkixsykes
Ermahgerd c: Its Mikey hacking you love. So i suck butt at these but whatever. So on with the show. I love you so much girl.You're perfect and shouldnt let anyone tell you otherwise.You know that im here for you whenever and i have your back 100%.You're a sweet person and always feed me food c: I really am so happy i am freinds with a person so amazing like you.I love you so very much.This is the end of my hack cx.I know its short but words cant describe how amazing you are.Love LoveLove You! ~Mikey (MikeyTheGreat)
---
OHAI, who's this you may ask o; OH it's Oliver that's right HACKING THIS BISH! jk. hmm hmm let me see, I have no idea what to write D; I guess i'll start with I think you're flippin strange and sometimes cool xD nah you're always cool o; our conversations are thee best like I swear, there isn't ever a dull moment with you xD and there is too much carsten on your page don't lie! nah I'm only kidding.o; lawlz. welp, in all seriousness, I think youre an amazing person and friend. oh and another thing, don't EVER let anyone bring you down. you're better than that.screw the haters. yeah so I think that's all. LUHYUH. - Lovee, Oliver [Oliverxshutup]
ALEXIS! Oh My Gawd. You Are Awesome, You Understand? Like Seriously, You Are. I AM SO GLAD WE STARTED TALKING. I Mean, We Like Totally Understand Each Other. Which Is Great c: Plus, You're Like Really Fun To Be Around. You Brighten My Day Sweetie, And Like Woaah You're Really Random Which Is Cute. You're Really Adorable Too, And You Always Listen And Help If I Need It. And Imaa Always Help You Too, Okaay? Anyone Hurts This Girl I Will Kick Yo' Sorry Little Butts. Cause, You Will Be Sorry If You Get On The Wrong Side Of Me c; ANYWAY. Back To This Child. She Always Puts A Smile On My Face, I Mean, Its Not Hard For Her. She's A Natural;3 Haha Anyway, Yup Alexis I Love You Hunny+If Anyone Hurts You, Lemme Know. c; Hehe. Take Care Sweety, -Dakota (Ryanxrawrs) ... Ill Add Some Later cx
Yellow. Umm. Well, hey baby. JESUS YOU'RE SO GOD *** AMAZING. I really suck at these so, just a wittle warning.c: Umm. You're amazing, hands down. You're fawking lskflkdfj <3 Like jeeeeeesus, calm down with the awesomeness. You're perfect, like, when I say that, I mean it. ILOVECHUWITH49% of my heart.c: OHKAY BYE
---
Ohey Alexis :) it's Veronica :D Hm what to say about you, we've known each other for a loong time and you are definitely crazy xD nah I'm only kidding hun. but yes i think you're pretty fun to talk to,
ooh and those conversations about your crush lately, adorable if you ask me, I won't say anymore to that though.o; heehe.
Pooh I suck at these, sadly. well i think i'm gonna be done for now. Alexis, you are
absolutely
gorgeous, don't let anyone else tell you different.[: Loveya! - Veronica (Youonlyliveonce)
___________________________
hey beautiful this is Jessie hacking yo doll :)
i love r convercations that we have together u make me laugh smile and honestly ur the only one i can be myself around. plz never change ur self for anyone ur beautiful just the way u r. any person is lucky to have u as a friend. i hope we can be friends for a long time. u r a beautiful person from the inside out. if anyone ever tells u that ur not beautiful dont listen to them cuz u r beautiful no matter what anyone is gonna say about u and i will always be here for u if u ever need someone to talk to u can talk to me. i love u with all my heart Alexis <3
love Jessie <3 ( xvampirexbrookex )
____________________________
Welp I'm going to plant my bootay right heur.Well Alex there's so much to say about you.First of all you are a wild child.That's one thing I love about you.I love how our conversations have excitement,imangination.It makes me smile like a kid getting a present.Come to think of it you are my present,you opened up a side of me that never been discovered before.I love how you care about the people you love. You're just this amazing person that I've became friends with,I plan to be your friend till the end.Nothing will stop me.You are a strong girl that can do anything you wanted to.If any of you hurt this girl I swear to god I will cut your d'ick or vags off.Try me.I love you like a fat kid loves food.-Your ninja turtle Natalia♥