Hello, and welcome to Faechild86's page! I started playing OMD back in my freshman year of college in 2005 on the website MyDivaDoll, and migrated here when it shut down back in December 2010. So I've been around awhile. I am an adult, who lives in the US, Indiana to be exact, and play this as a way to escape. I love designing and arranging rooms, although I get very little time to do so. I am a daily voter, but often don't have time to really check my last 100 throughly. So if you're not a daily voter, PLEASE leave a comment so I know
you stopped by and can return the favor. That being said, please keep my votes even. I'm a tad OCD, and having them uneven truly bothers me. I'm slow to repond to messages, and I generally don't respond to very generic ('Hi!' 'Can we be friends' 'love your doll') messages since I know it's generally players just looking to chat with people who are online that very second. And that's usually not me. I DO try to answer any questions that get asked about the game. I'm just... not a very chatty person, I suppose. I've been told I'm an excellent lurker. Hope you all have a nice day! Shout out to the wonderful OMD players who did the artwork for this page, Arlekinlain & Fairykisses from the US site, and RyA from what looks like the French.
Elfsinger, raynn86, calling95 in magic school
Remember that part at the top where I mentioned MDD? I've been (slowly) re-creating versions of those dolls here. Here's a list/pictures of those now-gone dolls, and where their counterparts can now be found.
Aley07 here was one of my niece's account's, and I think the only one I saved a pic from. I originally let her use Zoezoe10, but she wanted one she did all by herself. Including thinking up the name. She's in the kichen!
Allwhites was a flirter account. Made WAAAY back when MDD and Ponystars was owned by the same company that let players share the same account across the games... and the real-money currency that you could buy. Her name was a ponystars account at first that was made of pure white ponystars. Original, eh? She's also in the kitchen, waiting for a snack!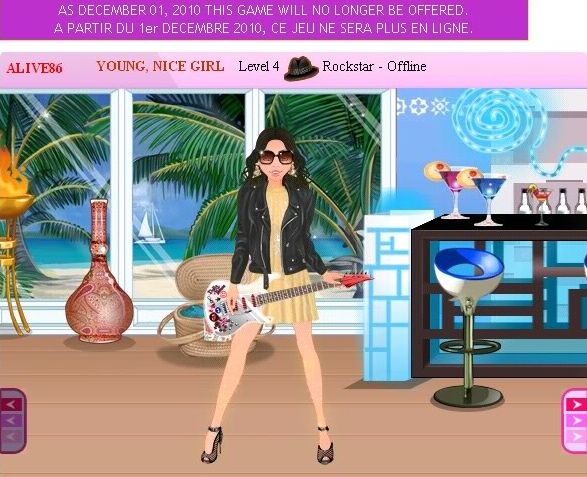 Alive86 is currently in the party room
Alysun1986 actually also has a do-over account here, so to speak, with the same name. She's still hanging out with the boys over in the Medival room.
Astrialove is getting ready for a girls night out in a totally revamped bathroom. Her fincee is there to see her (and Faechild86 and Windrider86) off!
Calling90 is taking a break from practicing the piano in the Garage!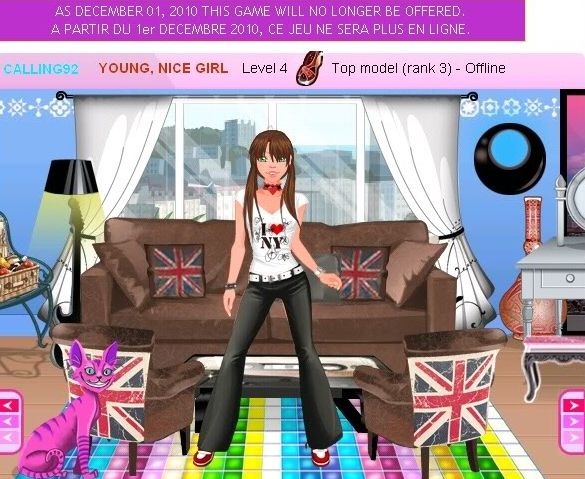 Calling92 is also in the Medival room, just peoplewatching
Calling89 is taking a vacation in Hawaii here on MDD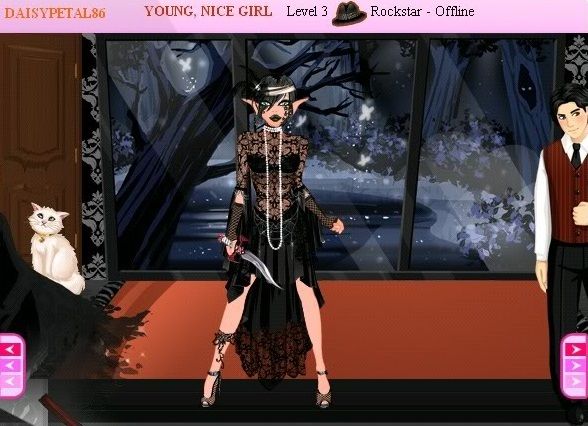 Daisypetal86 is still celebrating Halloween all year long in the Crypt room!
TheCharmed1s are a nod to my favorite show, Charmed. She's relaxing the the 1st bedroom
Windrider86 Is getting ready for a girls night out in a revamped bathroom that looks nothing like it's name
Zoezoe10 has re-created her pink haven in the English cottage, her own little get-away