11/14/15 My very own hat butique is nearly finished in my Paris - room! Still needs some touches here and there ^^
---
9/14/15 My other two dollz won the OhMyLoft!
Valyeria came first and Alistair third :>
~ About me ~
I'm 23-years old (birthday Jan 4th) Finnish chick. I live with my lovely boyfriend. I'm very close to my mum and my two sisters. My mum has two stray dogs adopted from Spain Malaga. I lived with them for few years until I moved in with my bf, so they're kind of mine too. They are small super cute dogs who are called Nico and Papu (Bean in English).
We have adobted stray dog (7/17/15) from Russia, Vyborg. It's 8 months old boy. He is such a cute and kind dog! His new name is Nuka.



I'm really creative and artistic person. Painting is one of my pa$$ions, though it's hard to make time for it while working all the time. I love to mix different clothes to special outfits so obviously I have my very own style. I have lots of jewellery, bags, shoes etc. which are all over my place.. I also like to collect different jars and other little decoration items..
Too much clothes and other stuff and too little cabin space!
I'm also very happy and positive. I'm not that outgoing, but with my best friends I'm super crazy and I always have something funny to say.
My music taste is very wide. My definitely all time favourite (Finnish) band is Poets Of The Fall. I'm also a big fan of Michael Jackson and Studio Killers.
Feel free to ask anything =)
This Blingee is made by me. That's me in those pictures.
My other dolls are

and

My current daily voters are:
(I only vote for 10 dolls daily)
Hunnybear
Tuvab
Cook iesez
Aluralegend
Hope4ever2
Saphie1
Diamuen
Sweettears90
Roisinblue
Sierradane
P.S. While voting dailies, I usually leave silent votes.
~ My gifts ~

A gift from Lilysummers






Gifts from Danutzik65


Gifts from AnyaMalfoy

A gift from Savynn2

Gifts from Historygeek



Gifts from Starrynights





Gifts from Saphie1


Gifts from Adrlynne


Gifts from Yuuki07

A gift from Rubyheartz08

A gift from Aluralegend

A gift from TuvaB
Thank you so much for your kindness!
<3
~ Achievements
~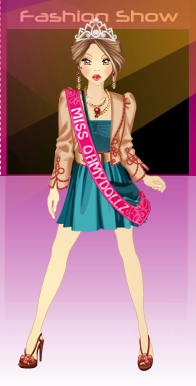 Winner of The Fashion Show!! (November 20, 2012)
and Winner also at 04-05-2015 Fashion Show themed: So Stylish
Thank you dear voters <3