Welcome to maya234's page!!
Hi my name is Maya. My b-day is on June 16 . I was an memeber of the mydivadoll.com before it shut down. .
I love anime because they have great personalities and amazing eyes.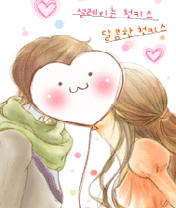 My Dollz
(This accounts are new! Made them on 6/1/13)
My Dollz in other countries
Germany
Italy
Love One Direction!Have dibs on Liam Payne...
Websites I go on...
Woozworld- LadyGaga804n
Stardoll- mayarocksSinger
Twitter- @MayaSiguenza4
Picyou- MayaSiguenza4
Gifts
thank you jennyjoe for the blue bunny, it is cute!
Daily Voters
I believe in fairy tales...
Each story has a meaning which tells a magical experience. I love the magical meanings in them all. I'm a big fan of Disney because they have the most beautiful, heart-warming stories ever.
Random Pictures
BYE!
P.S. -PLZ HELP ME GET 500 VOTES!! IT WILL MEAN A LOT TO ME!! THXS XOXO