Welcome... Happy Easter!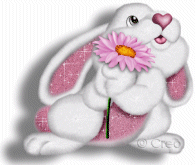 Thanks to my dear friends
sez,Rheasilvia ,Faechild86 for the lovely gifts
27-03 Have a great Easter day with your beloved!
21.03 Thank you to everyone that voted for me in the FS !! feels great that you liked my outfit!!
8.01-Finally,back to voting,thank you everyone for being patient,will try and double vote for the missed days,thanks again!
23.12-to my daily voters:won't be able to vote for the next three days,I will double vote when back from a short trip,thanks guys and wish you a jolly Merry Christmas and a wonderful time with your families!
Thank you Snortmort,Fairykisses,Witch2004,
Joyceileen, Faechild86, Aluralegend and sez for the lovely gifts ,they really put me in
a jolly Christmas mood ,hugs!
My dolls

Huge thanks to Arlekinlain for choosing my doll as a winner
,and especially for the amazing sketches she did.Here they are