October 30, 2015: I had a free time so I thought of visiting my doll and returning "the 100 last votes". I also sent votes to my "daily votes recipients" below, but I ran out of votes so I couldn't finish them. I'll continue next time, and I'll try to return the votes recorded by the comment section. :)
September 12, 2015: I won't be voting until December. Sorry.



Ryllme
18 years old
Roman Catholic
Citizen of the Republic of the Philippines
BS Civil Engineering
SONE + SMTOWN stan
Proud member of MDD

Likes:
Girls' Generation | EXO Kai | KPOP | SungJoy couple | Kuran Kaname | The Selection Series | King Maxon Schreave | Himegimi to Sanbiki no Kemono | anime | shoujo manga | otome games by Voltage Inc. | romantic movies | some action movies | Meteor Garden | Taylor Swift | Britney Spears | Ariana Grande | Haruma Miura | Bruno Mars | Beyonce | Luke Hemmings | Colors: Violet, Pink, Red | Starbucks | chocolates | novels | fashion | Mathematics | flowers | girly stuff

My Alternate Accounts:








For now, I won't be exchanging daily votes. I'll vote back when I can.

Daily Votes Recipients:
Afna | Airam12 | Akane92 | Aluralegend | Andybel | Animegirl654 | Anyamalfoy | Arlekinlain | Aylet | Babybanni | Bianca96 | Christina38 | Cook iesez | Csgardener | Cutekiderika | Cyberdoll96 | Doomsdoors | Dowii | Elenagilbert98 | Elonnany | Emeralda1221 | Emiiexoxo | Faechild86 | Fairykisses | Goldenlightt | Haelina | Hope4ever2 | Joyceeileen | Jue | Kadd | Madara | Mikomi | Nicole194 | Papilionaceous | Pinkiceprincess | Ramonna | Rebirth | Rheasilvia | Romi2000 | Rubyheartz08 | Sierradane | Sweettears90 | Timeandspace | Tuvab | Vinya | Xgegex0925 | Yuuki07 | Zarinen

Finished Rooms:
Floating Palace | Wedding room | Cake Shop | Christmas room | Living Room #2 | Flower Room | Gla.sshouse | Loft | Terrace | Hotel | Egyptian Palace | Boutique | Yatch | Bedroom #2 | The Disco | Mexico | Bathroom #2 | Aquarium | Fantasy Room | Secret Dollz Room | Bedroom #3 | Bedroom | Garden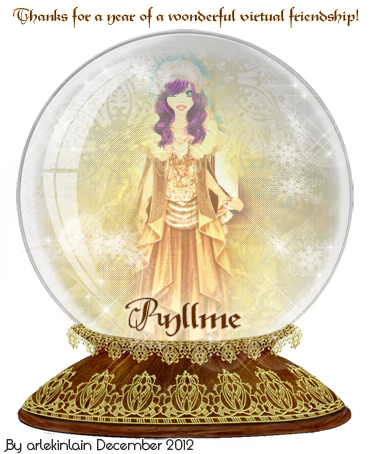 Thank you FAECHILD86, COOK IESEZ, ANYAMALFOY, ARLEKINLAIN & YUUKI07 for the Halloween gifts! :D
Thank you DUPLICA16, FAECHILD86, ELIISA, CSGARDENER, LUNA186, ARLEKINLAIN & YUUKI07 for the Christmas gifts! :D
Thank you ADRLYNNE, ANYAMALFOY, ARLEKINLAIN, BABYBANNI, BIANCA96, CYBERDOLL96, DUPLICA16, EMIIEXOXO, FAECHILD86, GOLDENLIGHTT, MALU, MELODY1231, MIDORIGIRL, NICOLE194, RAMONNA, SEZ, XOE, YUUKI07 & ZARINEN for the gifts! :D
Thank you ARLEKINLAIN, CLAUDIAFAITH & ADRLYNNE for the special gifts! :D
Thank you ADRLYNNE & MIDORIGIRL for the Birthday Gifts! :D
Thank you ADRLYNNE, MIDORIGIRL, CAS.SIEGEL, SAYHEN, ELENAGILBERT98, MALU & CYBERDOLL96 for the Birthday greetings! :D


credits to owners