Sorry, I don't think I will have time to vote until 22nd of November :( I have lots of things to do -- Review of Related Literature for my research paper until tonight, Departmental quizzes for Calculus (Wednesday) and Physics (Tomorrow), a design project for Physics (November 4) + Report will be graded in Physics Lab (November 4), music video for Philippine Literature (November 12), Philosophy report (probably November 10), reaction paper for Philosophy (November 10), NSTP requirements (October 31), quizzes in minor subjects (minor subjects that are feeling major :3 ; probably until 2nd week of November), FINALS on November 15 and 17-20, 2014 and Consultation is right after finals. So see you then!
-Updated on October 27, 2014-
I'm really fickle-minded I know that :P I'm busy with school, but I just found myself returning some of the votes :3 (Still have a long list though) I probably won't vote tomorrow and on Friday, my schedule is tight tomorrow and I'm going to attend my friend's 18th birthday party on Friday :D Take care! :*
-Updated on October 22, 2014-
Sorry for missing votes. I'm so busy that I almost forget to eat :3 It's official, I can't vote this week and next week. Exams, activities, and all school-related stuff. Really sorry. Don't worry, the votes I have recorded will be given back when I can :) Take care everyone!
-Updated on October 16, 2014-
Today, Jessica is no longer a member of SNSD. This is the worst Kpop news I've ever heard aside from the death of two Ladies' Code members. This is heartbreaking. The worst year for Kpop industry.
-Updated on September 30, 2014-
I won't be doing dailies for the mean time, but I'll often be giving out the votes I'll receive. I'll have my "The 100 Last Votes" as my voting list. Meaning only those on the list will receive votes from me. I tried to be flexible but I can't. I have to prioritize things. I need more time to study since my duties as a staff in the Student Council take a lot of my time.
PS: No more fixed doll for voting. Please check your "The 100 Last Votes", I will use any of my dollz.
-Updated on August 11, 2014-
Starting tomorrow, I'll be sending silent dailies, & silent votes back. So please check your "The 100 last votes". Take care~
-Updated on July 12, 2014-



Ryllme
17 years old
Roman Catholic
Citizen of the Republic of the Philippines
BS Civil Engineering
SONE + SMTOWN stan
Proud member of MDD

Likes:
Girls' Generation
EXO Kai
The Selection Series
King Maxon Schreave
KPOP
anime
shoujo manga
romantic movies
some action movies
Meteor Garden
Taylor Swift
Ariana Grande
Bruno Mars
Beyonce
Colors: Violet, Pink, Red
Starbucks
chocolates
novels
fashion
flowers
girly stuff

My Bestfriend's Account:

My Alternate Accounts:








Finished Rooms:
Floating Palace
Elite Villa
Wedding room
Cake Shop
Christmas room
Jet
Living Room #2
Garden
Flower Room
Gla.sshouse
Loft
Terrace
Hotel
Egyptian Palace
Boutique
Bedroom #2
The Disco
Yacht
Party Room
Mexico
Bathroom #2

I'm not exchanging dailies for the mean time. I just vote back often.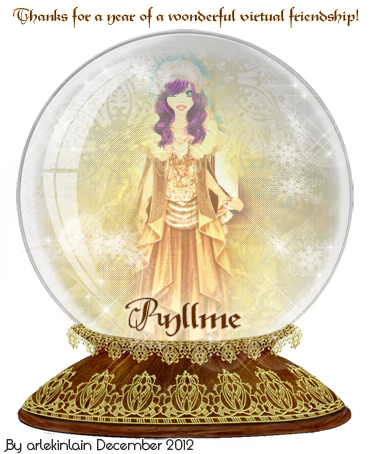 Thank you SEZ, MALU, MIDORIGIRL, MELODY1231, ADRLYNNE, ARLEKINLAIN, ANYAMALFOY, RAMONNA, XOE, FAECHILD86, NICOLE194, CYBERDOLL96 & DUPLICA16 for the gifts! :)
Thank you ARLEKINLAIN, CLAUDIAFAITH and ADRLYNNE for the special gifts! :) Take care!
Thank you ADRLYNNE, & MIDORIGIRL for the Birthday Gifts! :) Take care!
Thank you ADRLYNNE, MIDORIGIRL, CAS.SIEGEL, SAYHEN, ELENAGILBERT98, MALU & CYBERDOLL96 for the Birthday greetings! Take care!


credits to owners