I am now recapping "Hell's Kitchen" for a reality tv site!
If you would like to read my recaps, please let me know and I'll tell you the site I'm writing for. :)
---
Thank you Very Much to the talented Fairykisses for the following image:
---
Old news, really, but I reset all of my rooms around Christmas.
All of my rooms are now empty, and I'm bald and "indisposed" in each room...so please no peeking! Eeek! *blush*
---
---
I am sorry but I am not able to commit to exchanging daily votes at this time.
I do have a few dollz I vote for regularly and the rest of my votes I like to give out to random players. :)
------------------------------
Any votes you leave are definitely appreciated, but may not be returned.
-------------------------
Please feel free to add me to your crew or drop me a note to say, "Hi."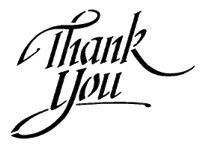 ---
---
---
(click on the pictures below to visit)
Skye Animal Cabo San Losto The Clouds
Sanctuary H

ome of the Famous Artist's Retreat


Egyptian Willow Zen Willow


---
FOREVER in mourning...
For my MY DIVA DOLL Family
~Sept 1999 - June 26, 2011
---
The following drawing was made by

nikkzscreams.
She has kindly agreed to allow you to put it on your page, if you wish. Just b
e sure to thank Nikkz if you use it .
---
Thank you for stopping by my place.
I hope to see you again soon. :)
---