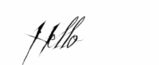 im Kelli all my friends call me KandyKane cuz im so sweet or its cuz im cant say but WHOS KNOWS!! I had an account on here b4...now i have 2 start from scratch :(
GO CHECKOUT My main account HATCHETPRIDE SHES THE YIN TO MY YANG !!
Ƨʋм σғ тнɛ тнιиɢƨ Ɩ ℓσʌɛ αи∂ cσʋℓ∂и'т ℓιʌɛ ωιтнσʋт!
I love music! I listen to pretty music everything...



I love colors! without colors then the world would be a really boring place....


I love HELLO KITTY!!!! he's the most cutiest thing in the world!!!!....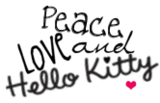 AND FINALLY I LOVE ME!!!! THE MOST AWSUM PERSON UR EVER GONNA MEET well tlk 2 LOL!!!!

I don't think I could ever live without my cell phone its like my hair extenions I never go anywere without them!!!
My best friend in the WHOLE world i couldn't live without him!!! I've known him my WHOLE life he's AMAZINGNESS!!!!! how do i put his pic on here?done it so many times i 4got how lol!