26/1/2015
2nd place Kings and Unusual Queens Fashion show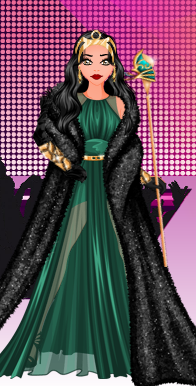 Lady Loki, Queen of Asgard Cosplay
Finished Rooms:
The Loft
The entrance to Jade's home. Includes a small library space, the living area and a small outside area
Outfit: casual
Bathroom 1
Attic
The attic. Jade and Niall's own little private sanctuary is filled with trinkets that remind them of their homes.
Outfit: PJs
Terrace
Broadway
The theatre. The broadway theatre Jade works at. Now Showing: Jade as Glinda in Wicked.
Outfit: Glinda Costume (Popular)
Garden
The garden. The art gallery allows Jade's creative juices to flow and the indoor pool allows for swimming all year round. The garden allows her many Huskies and Pug to run freely and happily.
Outfit: Daenerys costume
Best Friend Room
The Institute
It seems like someone has been summoning demons in Jade's room, hopefully Jace and Alec will be around to help her sort out the awful mess she's leaving.
Outfit: Shadowhunter Gear
Theatre
Jade stars in her own play - A Lover's Call!
The Sewing Workshop
Harley's Apartment
Harley Quinn's shared apartment with Poison Ivy