↓
If you are wondering why I make these rules and that I don't want to be friends with dolls whom asks about my personal life (age, where I live etc...). Then please scroll down...it's a long story.
Reasons to why I reject 'let's be friends' comments without knowing the person:
This is due to a certain ''someone'' on this game whom had ''accusedly'' reported me after ironically being the ONLY one whom was throwing insults at me- (lala, they said their harsh words wasn't insults- but in the eyes of another player it is easily considered an insult- a person who is proven wrong does two things: 1. puts up a defensive shield, which is what 'you' did, or 2. simply admits they are wrong) but worst of all, this player decided to throw curses at me (which the unfortunate thing is- they didn't receive a punishment after or feel the need to say sorry after I apologised and tried to contact them if I did anything wrong)- therefore, I am putting the below here for further notice.
1 -You do not simply tarnish a player's name because they were being friendly with you (apparently this sensitive player was angered at me saying 'Oh look you're online :)!'). Should one feel tarnishing a name is even right- this is not how you treat someone. This applies to RL and ingame as well. In the same way you won't betray a friend in life, you don't do it to someone whom you called a friend or treated like one for the most part online. This is the true definition of 'fakeness', an 'identity mask' or rather, as the ''someone'' called me, a ''liar''. No. 1 reason to why I am now reluctant to talk to players through PMs about making friends etc... now I wonder if DollzChat was active and added back- would these issues be more prevalent and would someone else get the same treatment for being friendly? PMs is the only way we can interact on this version of OMD other than comments, so by using this feature of the game to state a simple, friendly sentence, am I 'wrong' and 'rude'? Baffles me.
2- If you hate someone, keep it to yourself.. Was there any need to tell other dolls about ''me'' and sway them into thinking that another person is bad when your thought of the person was so clouded that you only pointed out the flaws of someone instead of the good? It's an hurtful and nasty act- especially being the person who was spoken about in public eye. Makes the person feel they are disgusting on the inside with no side of good. You do not do it. Thank you.
-
NOTE: This ''someone'' spoke of me in another dolls' PMs when I did practically nothing wrong except say 'hi :)' a few times. A few of those dolls she spoke to even decided to send me threatening messages telling me that I should be reported to the moderator. Which leads to me asking: what for? What, for saying 'hi' when she was online? Then this ''someone'' did exactly as her friends told her to. I spoke to the moderator too on how she treated me and sent screenshots showing how she responded to me in PMs with...- let's just say horrible, disgustingly worded messages over my friendly greetings when I saw that she was online.
- On an additional note, this player actually WAS my daily voter and the fact that I am willing to be friends with DV's is funny though isn't it- I'm guessing many voters are similar in this respect as they are 'friends' with their voters, but this person wasn't to me and planted rejection towards me for harmless and warm communication.
-
- So how did this end? Well, the moderator understood and noticed that I had exactly nothing to be banned for because I repeat: I DID NOT SAY ANYTHING THAT ENTAILED A BAN. The ''someone'' and I simply now are not on good terms and to be honest; if you're that sensitive, I don't think we ever can or will. As that ''someone'' played victim and framed me for no reason, she got let off for her nasty messages under the condition that both me and her do not contact each other again. Thus I came to a solution to all of this and to prevent anything like this from happening again. In simple terms, I won't be talking about personal details/interests with any 'stranger' in PMs now unless its for good reason.
---------
-----------------------------------
------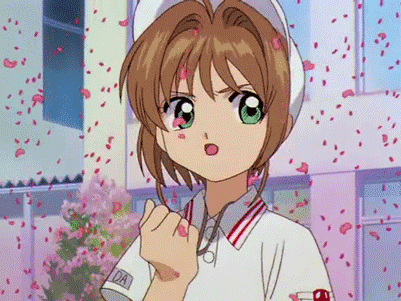 -------------------------------------------------------------------------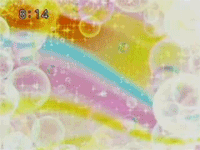 -------------------------------------------------------------------------