Not really a daily voter; I never check my public or private messages or
who has voted for me. I just log in to earn my Divabucks and work on my
loft while I make my way to level 101 for the extended loft.
---
---
---
---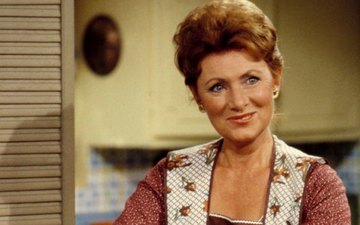 Marion Ross (born Marian Ellen Ross; October 25, 1928) is a retired American actress. Her best-known role is that of Marion Cunningham on the ABC television sitcom Happy Days, on which she starred from 1974 to 1984 and for which she received two Primetime Emmy Award nominations. Before her success on Happy Days, Ross appeared in a variety of film roles, appearing in The Glenn Miller Story (1954), Sabrina (1954), Lust for Life (1956), Teacher's Pet (1958), Some Came Running (1958), Operation Petticoat (1959), and Honky (1971), as well as several minor television roles, one of which was on television's The Lone Ranger (1954). She was also twice nominated successively in 1992 and 1993 for the Primetime Emmy Award for her performance on the CBS television comedy-drama Brooklyn Bridge and later netted another Emmy nomination (her fifth and last) in 1999 for a two-episode appearance on the popular CBS drama Touched by an Angel. Ross also starred in the high-profile, long-anticipated sequel to Terms of Endearment (1983), The Evening Star (1996), in a turn for which she was nominated for the Golden Globe Award for Best Supporting Actress, as well as both a nomination and win for a Lone Star Film and Television Award for Best Supporting Actress.
Since the 1990s, Ross has been known for voice-over work on animated television series, including King of the Hill and SpongeBob SquarePants, among others, and recurring roles on The Drew Carey Show, Gilmore Girls, and Brothers & Sisters and guest appearances.