Thank you Jen~! I love it~!

---
Teddy Bear Love
I love you Red~! (B patching up Red's boo boo)
This doll belongs to C o o k i e sez and is used to help me return all the votes C o o kiesez gets. If you'd like to vote and get votes in return, go to my main account:
Thank you~!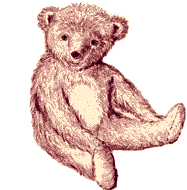 Joyce: I sure miss you a lot~!!
BUDDY
AND RED~!