My twin sister: I am the sun, she is the moon.


Favorite Celebrity:

Favorite Music: Pop, Hip hop, J pop, jazz,Mazart, CHOPIN, Tchaikovsky, Beethoven

Favorite Movies: the little princess, Princess Bride, Cinderella, Snow White, Beauty and the Beast, pRide and Prejudice, Becoming Jane, Emma, Tangled, Frozen, Aladdin, 27 Dresses, The Devil Wears Prada, Harry Potter movies, Lord of the Rings movies, Sailor Moon movies, Cardcaptors Movies, Castle in the Sky, Kiki Delievery Service, Ponyo, Howl Moving Castle, My Neighbor Totoro

Favorite Color: lavendar and white

My Dream Job:model, fashion designer, fashion columnist

Favorite Show: Sailor Moon, I dream of Genie, The Originals, Project Runaway

Favorite Hobby: shopping, spending time with my twin, traveling, taking baths, gaming
My eldest brother is like this hot, crafty man... he also plays
2-10
My bf had this keychain with this saying on it"keep clam i'm horny as blank" on his keys today. I got so mad at him. He better take that off or I dont know what I'll do. We are always on and off again. But if some drunk woman sees this at the bar and hits on him, we are off again. I dont want to spend another Valentine's Day alone bc we are fighting. It isnt fair! My twin sister probably had the greatest Valentine's last year with her bf. I was so jealous. They went out to dinner, a movie, shopping, and then stayed in all weekend.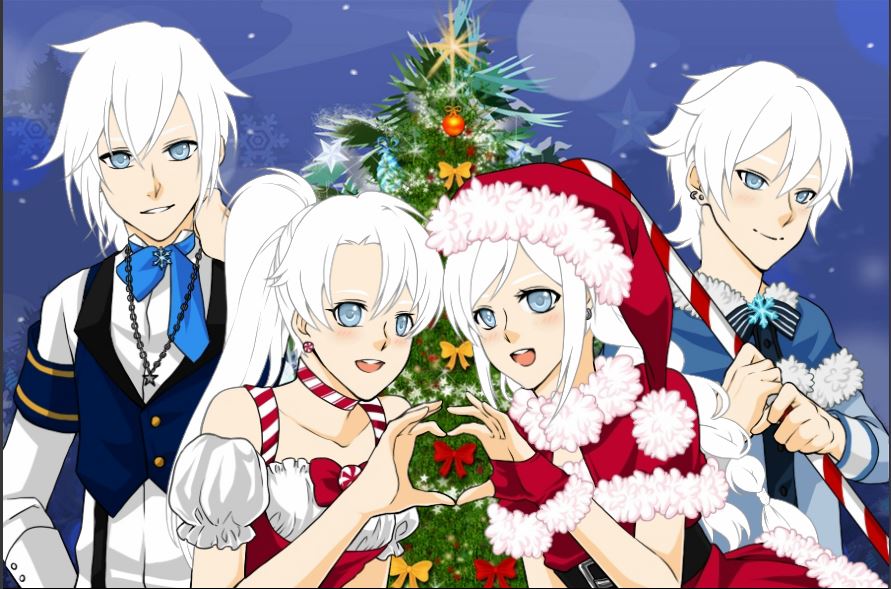 July 3, 2017
I love love love the new quest but I dont have enough to do it. est. Can't wait to decorate the One Thousand and One Night room.
Jan 26
My twin does. I'm so jealous. But at least I get to see my lover, Rob tonight
October 9
Halloween is my twin's favorite time of year. I guess because it's our birthday. She loves everything gothic and loves hanging out in cementaries. I like to go to halloween parties and picking out costumes. Something we both enjoy on Halloween is watching scary movies.
Hello everyone, I'm Sienna Knight. Nice to meetcha

. I'm from a family of four and the youngest. I have two older brothers, who are twins and a older twin sister, Serena. Here is her page:
My siblings and I were raised by our parents until they p-a-s-sed away when I was six and my brothers were 10. Then we were raised by our grandmother, our mother's mother. I dont remember much about my parents except my dad was always smiling and my mother always smelled of jasmine and lavendar. I remember our father hoist us up high on our balacony to watch the stars and our mother singing to us every night. my favorite colors are: white, dark purple, lavendar, bubble gum pink, and tiffany blue.
i have a twin sister, Serena, who is 14 minutes older than me and older twin older brothers, Heilos and Julian. I have one grandmother, one godmother, 4 godsisters, and one great uncle.
I love being creative, dancing, going out to clubs, ice skating, shopping, expensive shoes, partying with friends, being pampered at the spa, getting my nails done, going out, watching ballets, playing in the snow, cold weather, and writing poetry.
Favorite food I like pasta, seafood alfredo with white wine, chilled sake, negima, Japanese pizza, steam pork buns, flaky italian ice- grape or strawberry, sweet and sour chicken, roast beef savory pies, yellow apples, vanialla and rocky road ice cream.
I love to travel. I don't like being in one place for too long.
Favorite movies: Frozen, legally blonde, little princess, cinderella, Anastasia, Tangled, Barbie Rapezunel, princess diaries, breakfast at tiffany's, gone with the wind, enchanted, sleeping beauty, romoe and juliet, aladdin, snow white, little mermaid, mulan, Sense and Sensability, Emma,
Favorite Celeb: Victoria Beckham, KEsha, Gwen Stefani, British Royal Family.
Favorite Music: Hip Hop, KEsha,Katy Perry, Lady Gaga (sometimes), Ceiline Dion, Adele
Favorite Movies: Little Princess, Cinderella, , Legally Blonde, Parent Trap, Sleeping Beauty
i wish i had enough money to do the Hogwarts quest after seeing my twin, Serena Knight's Hogwarts room and all the new stuff. Maybe they'll bring the quest back again sometime. I don't want to put really money into this game bc I lost some when the site was re-done. Oh well, here is to hoping.