---
Please send all requests for moderator help via PM ONLY!!!
Thank you.
---
I am sorry but I am not able to commit to exchanging daily votes at this time.
------------------------------
Any votes you leave are definitely appreciated, but may not be returned.
-------------------------
Please feel free to add me to your crew or drop me a note to say, "Hi."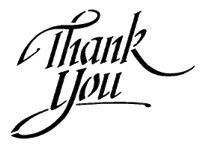 ---
Willow Around the World
(click on the pictures below to visit)
Skye Animal Cabo San Losto The Clouds
Sanctuary Home of the Famous Reno - Fairy doll
Pirate Cove


My Favourite!!! Reno - ?? (It's a mess atm.)
Egyptian Willow


---
Completed Rooms
Loft: Loft
Villa: Terrace (Anniversary Rm.), 2nd Bedroom (Felix's), 3rd Bedroom (Wendy's), Beach (Land-Ho!)
Town: Elite Villa, Cake Shop (Bridal Store), Vet, Concert Hall, Broadway,
Fantasy: Black Forest (Supernatural),
Trip: Hawaii, Yacht (Pirates!), New Caledonia (Willow & Fernando's honeymoon),
Winter: English Cottage (Dollz Daycare),
Royal: Floating Palace (Willow-patra's private Library), Wedding room (Farmer's Market & Park),
Cinema:
Party:
Abode:
---
The following drawing was made by

nikkzscreams.
---
Thank you for stopping by my place.
I hope to see you again soon. :)