I might get to go home next week.... might...
I am hoping to be able to go home sometime in July after living with my mom since the end of Janurary to care for her. She'll get the boot off and will be able to walk on her foot after having it broken in November of 2017. Once I get home, I hope to return to Daily Voting like I used to. Thank you to those who still vote for me and thank you to those who have not deleted me from their friends' list. Thank you to all who have been so understanding during this time in my life.
from jenzg11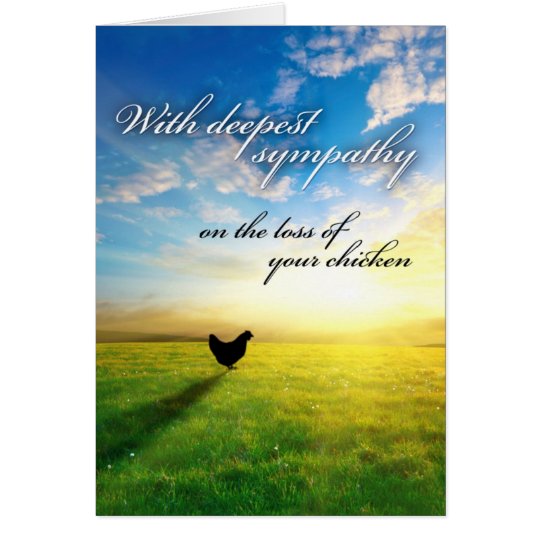 ---
---
---
I'm still unable to keep up with voting. I'm still doing the best I can. I'm sorry to those who I don't return your votes. There will be a time where I will be back to it full time and I will make it up to you. for now, I am sorry....
---
I am an official Player!
Always accepting new
DAILY VOTERS

Just send a PM
Please leave my LIFETIME votes even!
I will NOT vote back if you have given me +1 unless it was to make my lifetime votes even again
One of my THREE WISHES has been granted!
Check my thread out & post yours if you haven't already
I love how our community here on the US Server is a good group to be around. Love how we all or most "get together" for Birthday Parties, Weddings, Anniversaries... love how everyone is very supportive of others when they are going through hard, sad times in their lives. I am PROUD to be a part of the US Server!! =)
I don't mind helping with the weekly trophy goals, but I feel that a person ought to have around 3,000 LIFETIME votes before trying to get their 1,000 WEEKLY votes.
in other words:
Weekly trophy/LT
(3xWeeklyVotes)

20/60
50/150
100/300
500/1500
1000/3000
If you have not done this goal and you decide to do it without asking for help, it appears that you are cheating by either voting for yourself or by convincing people to give you multiple votes daily. Let people know you are doing this goal. It can be done in one week if you truly have help
If you don't have 3000 LIFETIME votes, just try Daily Voting for awhile to "get to know" people here and people will be more willing to help when you do go for that goal.
'm trying to make a list of people who've successfully completed their 1K WEEKLY TROPHY goal. I have a thread on the forum where I'm adding names of those who have finished that goal. If you have completed it, could you either PM me or post in that thread? Also, if you HAVEN'T completed it and want to ask for help for an upcoming week, you could post in that thread. It's best to ask for help at the end of the week before the reset that way people can get the word out to help.
My alt dolls are:
The dolls above are the only dolls that belong to me. My daughter is AAATINKERBEL and she has dolls of her own which should be listed on her page. If you see any other dolls beside mine (or hers) with similarity in the names... they are not mine (or hers) My daughter doesn't play right now but her dolls are still there.

Note: of all the alt dolls I have, there are only 9 that I vote back with full time. The others are for maybe "evening" votes out or special occasions, or just because I liked that name. =)

For the record... all of my dolls are listed above, with the last part of their name ending in DANE. Any doll with SIERRADANE is not me! That includes sierradanerr and sierradone: NOT ME!
To players who send me PM's asking for my pas.sword:
Don't waste my time sending me a PM asking for my pas.sword.........Why?
I'd NEVER give you my PAS.SWORD

This is MY doll, I've spent a lot of time, etc on it; do the same with yours

Don't send me YOUR PAS.SWORD. I won't write it down & since I will block you for asking for mine, I won't remember it.
The images below are click-able links to one of my alt dolls where I've placed pictures, cards & in game gifts from friends.

Chicken Pictures from friends:
Oh My Dollz in-game Gifts from friends:
Pictures of my doll and Birthday cards from Friends:

Everquest pictures:

Sierradane around the world:
7100
7300
6750
6900
7300
7700
8050
8425-hunting candy

8575
8615
8915-Vip sub sale
12414
6374-lottery
6424-day 29
6524-day 21
6559-day 19
6554-sewing
6736
6786
6936
6961-bought kid

7011
7161
5261
5411
5561-sewing machine
5606
5587-garage ext
5662-mini quest
5712-mini quest
5812-mini quests & room ext.en.si.on
5937-mini quests

6087-mq
6137
6134
6284
6434
6584- bought rooms & 10DB
6940
6933- bought 75db room

7008
7158
7012
6988
7138
7287-bought ext.en.tions
7812
7962-bought mystery box
8462-bought 3 ext.en.tions
9062
9212
9362
6620
7162-renews VIP

10661
10961
11561
8861
9011
9611
10111
7411
7561
7761
5061
5511
2811
3711
1011
1004
987
1137
1287
457
607
591
587
563
550
547
543
531-renewed VIP
4030
4180
4195
4210
4225

4625
There is power in the
Name
---
---
---
---
"we call out to Dry bones, come alive... come alive"
Lauren Daegle-- look her up on youtube, "Dry Bones"